West-Bengal
is
interested
in
Dutch
knowledge
&
technology
Interesting business opportunities can be found in the Indian state of West Bengal.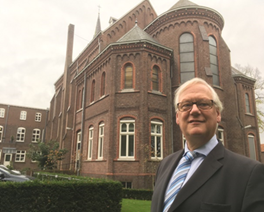 Especially through the interest shown by the state authorities for innovative Dutch entrepreneurs" says Toon Laurensse, owner and managing director of Dutch Business Partners in an interview by Satarupa Bose Roy published in the Indyana magazine.
The whole interview can be found here (pdf download).