Netherlands
India
Business
Meet
2016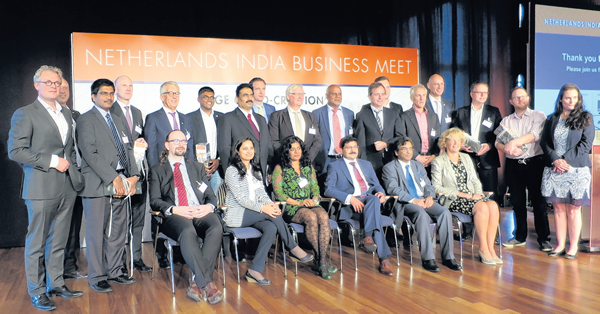 For more than a decade, the NIBM has been the annual business flagship event for the promotion of business and economic relations between The Netherlands and India.
The objective of NIBM is to forge business partnerships among Indian and European industries and academic-research government and non-government institutions in various sectors. NIBM brings together world-class speakers and panellists for direct discussions with industry experts. Each year, the NIBM draws over 250 small and medium–sized and multi-national companies looking to get inspired, refresh insights, solutions, and their energise their network within The Netherlands-India business corridor.

NIBM's focus this year is 'Age of Co-Creation'. The plenary session on 21st Century Enterprise inspired the attendees, and this session was followed by an intriguing panel discussion and focussed breakout sessions led by industry experts.

One of these breakout sessions on 'Enhancing SME Partnerships' was presided by Mr. Toon Laurensse, the Managing Director of Dutch Business Partners. He gave practical insights in the various aspects related to cooperation between SME's and this from both an Indian and Dutch perspective.

The NIBM also welcomed a business delegation from India organized by the SME Chamber of India.