NICCT´s
New
Year
Reception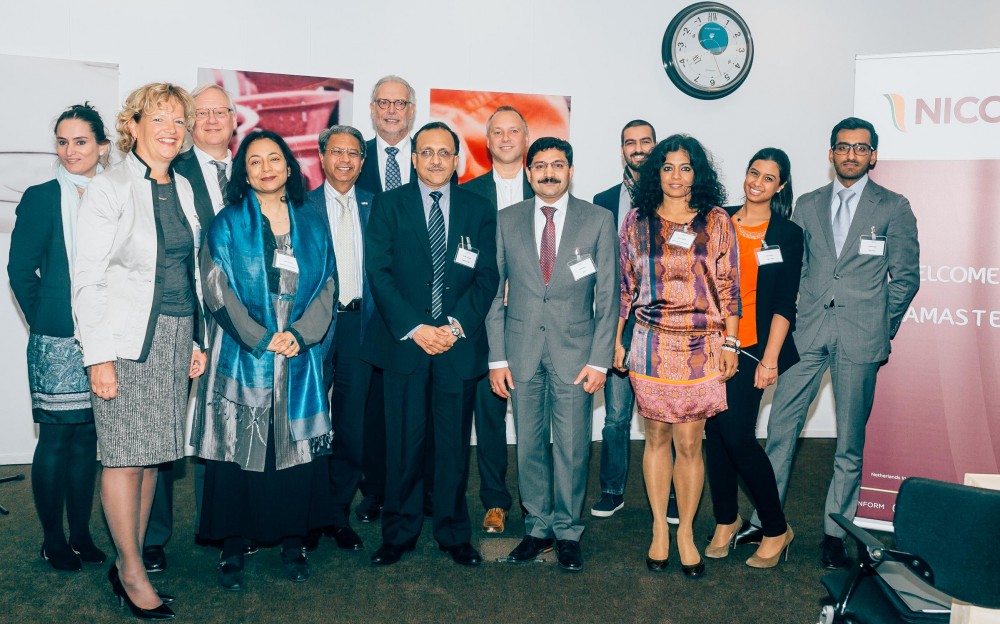 The Netherlands India Chamber of Commerce & Trade (NICCT) hosted a New Year reception on the 28th of January, 2016 at the 'Haagsche lobby', in the presence of Mr. JS Mukul, the Ambassador of India to the Netherlands.
Mr. Hans de Boer, President of VNO-NCW delivered the keynote address, while Ms. Sujata Banerjee from Maier + Vidorno, a strategic partner of Dutch Business Partners, delivered a talk on management across cultures.

NICCT is scheduled to open its office in Mumbai on the 12th of February, 2016. It will function as an extended arm of NICCT, Netherlands and support development of business ties between the Netherlands and India.

For further information, please visit NICCT news.